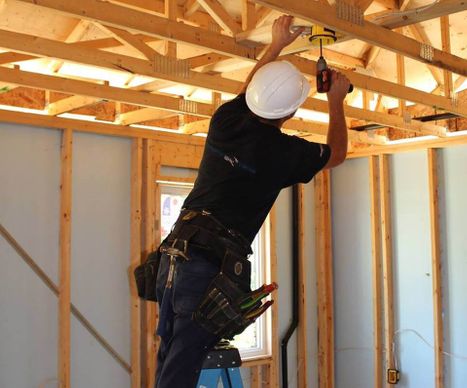 Our Story
Langmaid Electric was founded by Wes Langmaid in 2014. Wes always knew he wanted to be an electrician, and creating his own company has been a lifelong dream. While steadfastly working for other electrical companies of varying sizes, Wes completed his apprenticeship and earned his 309A Electrical Licence. He continued to train and eventually earned his Master Electrician Licence. Today, he's honored to run Ontario's most prestigious electrical company.
Our Mission
As one of the foundations to modern life, electrical systems make all the difference for people across our community. At Langmaid Electric, we seek to make a difference as well. Our knowledge and skills empower us to address potentially dangerous situations and keep both homes and businesses comfortable and safe. We know how important it is to have an electrician who gets the job done right the first time, which is why we go the extra mile to make sure every detail is settled. We won't call a job done until we're confident that you're set up for long-term peace of mind.
As a green energy company, we collaborate with our clients and provide friendly service. We want you to feel relief when you see our vehicles because our logo means quality workmanship every time. Safeguard your property, your budget, and yourself with our cutting-edge services. Contact us any time.
Our Memberships & Certifications
Ontario Electrical League

WSIB Ontario

Durham Region Home Builders' Association

Tarion Warranty Corporation