Commercial Electrical
Partner With Ontario Business' Favorite Electrical Contractor
Learn More About Langmaid Electric Get A Free Quote
Your business needs a steady flow of electricity and high-quality power to keep the workday running smoothly. Should anything go wrong with your power, having the right commercial electrical contractors by your side can mean the difference between several lost hours of business and getting back to serving your customers. Langmaid Electric's electric contractors are all about helping business owners and other commercial clients in the Greater Durham Region and Ontario areas. Not only is our organization of commercial electrical contractors focused on promoting green energy and preserving the environment, but we also strive to provide high-quality services. Browse through all our available commercial electrical services below and get in touch with us today to get started!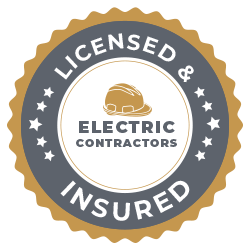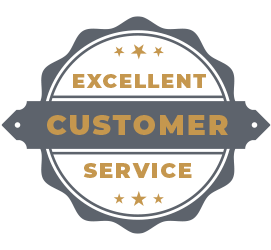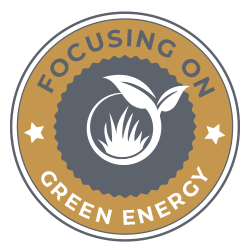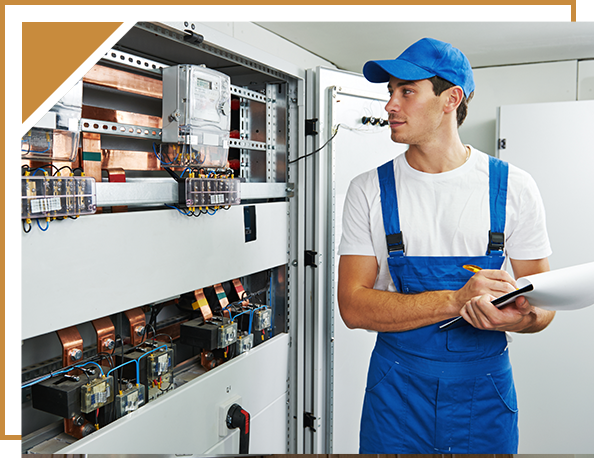 New Construction Commercial Electrical Contractors
It's common for entrepreneurs to launch new business ventures across Ontario, which can often involve either building a commercial space from the ground up or renovating an existing space. No matter which category you fall into as a business owner, Langmaid Electric's commercial electrical contractors can get your entire electrical system up and running with no trouble at all. Since 2014, we've been a trustworthy electric contractor to set up new construction lights, power cords, and more for newly-launched storefronts and office spaces. If you're getting ready to take on a new project, contact our commercial electrical contractors today!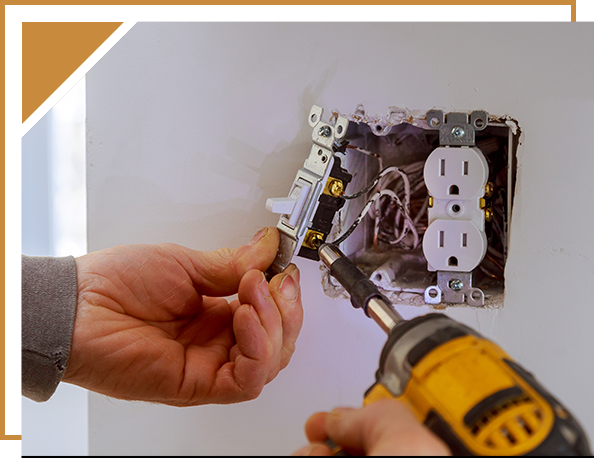 24-Hour Emergency & Troubleshooting
Emergencies can happen at any time and often when you least expect them. Should your commercial business experience any issues with your electricity, power, heating, or anything of the sort, Langmaid Electric's licensed and insured electric contractors can help! Partnering with us for excellent customer service and made-in-Canada products means you also get 24-hour emergency access to support and professional solutions. Should anything occur during the late night or early morning shift that requires the help of our commercial electrical contractors, reach out to us as soon as possible! Additionally, if you have any issues with your business's electrical system that need to be resolved immediately, Langmaid Electric electric contractors provide helpful troubleshooting services. Don't let a small bug get in the way of a successful business day!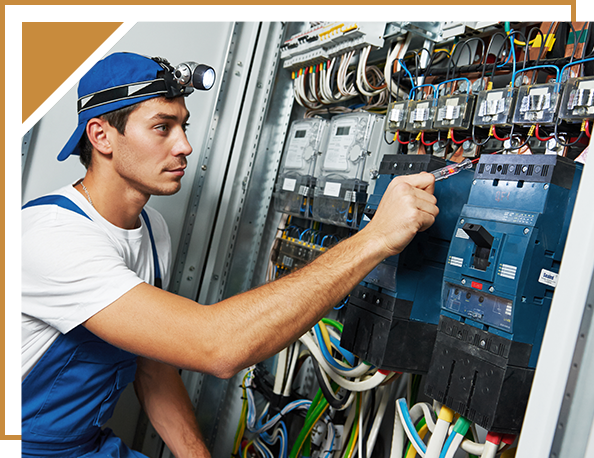 Surge Protection
Should your business's wiring be damaged or frayed at all, it can lead to the possibility of electrical surges. Langmaid Electric's commercial electrical contractors can help you protect business assets, inventory, and equipment by implementing surge protection tactics. We know from past experience it can only take one spark to start a devastating fire inside your business, which then leads to weeks or months of recovery and lost revenue. Trust an electric contractor from Langmaid Electric to help shield your assets from any kind of damage and to implement rigorous systems to ensure no accidents occur. Maintain your commercial electrical system with our experts today!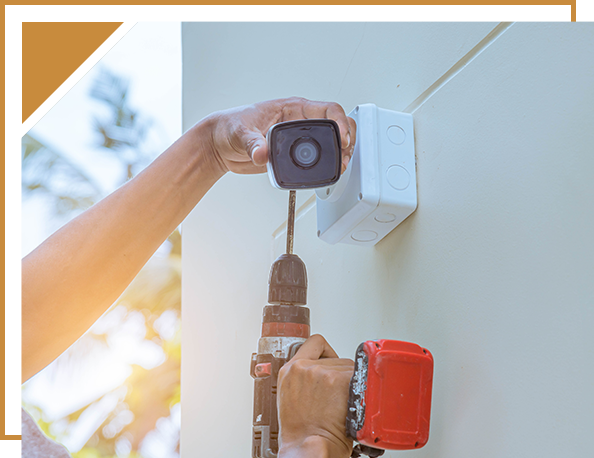 Security & Exterior Lighting
The key to keeping your enterprise safe outside of business hours lies in partnering with the right commercial electrical contractors. Langmaid Electric can help keep your Ontario commercial space safe from any break-ins or robberies by providing a few different services:
Security Lighting

Parking & Exterior Lighting

Landscape Lighting
Every one of these electric contractor services deals primarily with keeping your employees, customers, and inventory when it starts getting dark and close to closing time. While you may already have security cameras installed around your commercial space, having the right lighting can help keep your patrons safe and dissuade potential theft from occurring. Langmaid Electric's electric contractors can help you install security lighting that illuminates any dark corners or walkways; not only will this allow your cameras to better capture what's going on outside your storefront, but it will also protect employees who work during the night. Additionally, our commercial electrical contractors can help you install landscaping and exterior lighting that keeps your branding illuminated in the evening and adds more intrigue to your establishment as a whole. If your commercial space is open during the late-night hours, ensure customers have no trouble seeing your signs and frequenting your space!
If your space comes equipped with a parking lot for customers or employees, Langmaid Electric's commercial electrical contractors can also add much-needed security lighting solutions all around the area. Installing bright lights makes it easier for individuals to safely find their vehicles and also helps your security cameras get a better view of the general area. No matter the reason why you're looking into security lighting, trust Langmaid Electric commercial electrical contracting services to provide what you need.
Choose Langmaid Electric's Commercial Electrical Contractors
No matter what you may need to keep your Ontario business safe and secure, trust Langmaid Electric! Our affordable, green-energy solutions are designed to keep your storefront illuminated beautifully and to keep your customers coming back day after day. Reach out to us today for more information on individualized solutions and learn more about all our electric contractor services!
NEW COMMERCIAL
Choose our experts for all your new construction electrical needs.
24 HR EMERGENCY SERVICE
Get in touch any time for professional solutions
TROUBLESHOOTING
Let us resolve whatever may be going on with your electrical system.
SURGE PROTECTION
Shield your assets from damage with our rigorous systems.
LIGHTING RETROFITS
Don't let old fixtures burden your budget - choose a retrofit.
SECURITY LIGHTING
Eliminate dark corners and walkways in an instant.
LANDSCAPE LIGHTING
Add elegance and safety to your property with energy-saving lighting.
PARKING & EXTERIOR LIGHTING
Keep your property safe with our outstanding solutions.